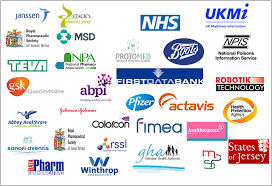 Healthcare companies range from small locally based companies to huge multinational plc's. There are 44 main businesses providing healthcare services in the UK as follows:
Acromas Holdings, Atos Healthcare, Babylon Health, Balfour Beatty, BTG plc, Bupa, Care Management Group, Care UK, MidMeds, Cells4Life, Cosmedics Skin Clinics, Dr Thom, EKF Diagnostics, Enso Group, Four Seasons Health Care, General Healthcare Group, Harmoni, Havas Lynx, Hayward Medical Communications, Healthcare at Home, Henley hearing, Chrysalis Courses, ID Medical Group Ltd, International Hospitals Group, ISOFT, Kind Consumer, MMCG, Netcare, Nuffield Health, Odontis, Premier Medical Group, Priory Group, Ramsay Health Care, Serco, Spire Healthcare, Synergy Health, TBS, Ultralase, Ultrasis, Vielife, Virgin Care, Vygon (UK) and Westfield Health.
We can assist with a wide range of work including research projects, disciplinary hearings, general dictation, medical studies, medical reports, company meetings, administration typing and general transcription work.
To request a quote please click here.